Sporistics
Soptera
Not rated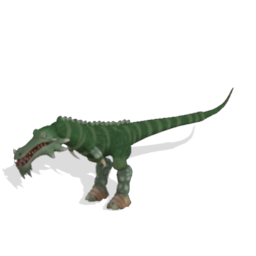 Download

By 20Creator06
08/02/2020 - 00:14:18
Type: Creature
Rating: -1 (Not rated)
Tags: whopping 123 to 200 mph (if they're far enough).
Description
Despite its dinosaur-like appearence its more related to the Bone Shaker, its stubby arms have no reason to exist for some reason kinda like me! Anyway they are ambush predators and are the 3rd fastest animal thats not a kaiju on Rdion running at a..
Details
1095
DNA points
Diet:
Carnivore
Health:
+2
Meanness
12 %
Cuteness
19.61 %
Sociability


4 / 20

Aggressiveness


5 / 20

Abilities


4 / 15
There are no comments for this creation
See creations
User profiles
Enter a profile's name:
Search
Enter the words to search:
Creations
Enter an ID number of a creation or Sporecast:
Compare achievements
Enter the name of two users in order to compare their achievements
Events
Contact us at
Web by Alex Aladren