Sporistics
HAPPY NEW YEAR 2021!!!!
Good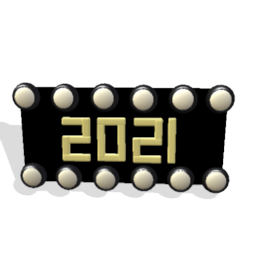 Download

By LucasTheGreatYT
01/01/2021 - 02:25:26
Type: Spaceship
Rating: 32.5 (Good)
Tags: 2021, announcement, gaprop, happy new year, lucasthegreatyt
Description
At long last the 2020 is finally over! Have a Happy New Year 2021, everyone!

09/01/2021 Update: ALRIGHT GUYS AND GIRLS, PLEASE STOP WISHING A LATE HAPPY NEW YEAR. IT'S PAST JANUARY 1ST 2021 OR DECEMBER 31ST 2020.
See creations
User profiles
Enter a profile's name:
Search
Enter the words to search:
Creations
Enter an ID number of a creation or Sporecast:
Compare achievements
Enter the name of two users in order to compare their achievements
Events
Contact us at
Web by Alex Aladren