Sporistics
Inesis_D?ka
Good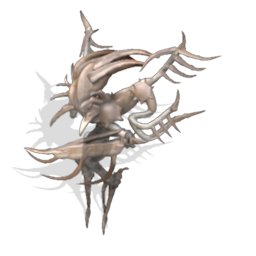 Download

By Salooverall
08/28/2021 - 14:04:36
Type: Creature
Rating: 32.5 (Good)
Tags: also realized its been 10 years since i started playing. im old hi, finally figured out the tree trick with how to pose creatures lmao, man why is the description so short ingame, missed you all so much btw!!
Description
I realize that it was the beginning of 2019 since I last posted so after one whole (ongoing) pandemic I figured it was about time to share something new!

Dont know how many of you are left here on the spores but I hope you're all well ?
Details
2915
DNA points
Diet:
Carnivore
Health:
+5
Sociability


7 / 20

Aggressiveness


10 / 20

Abilities


4 / 15
See creations
User profiles
Enter a profile's name:
Search
Enter the words to search:
Creations
Enter an ID number of a creation or Sporecast:
Compare achievements
Enter the name of two users in order to compare their achievements
Events
Contact us at
Web by Alex Aladren