Sporistics
Liqoid
Good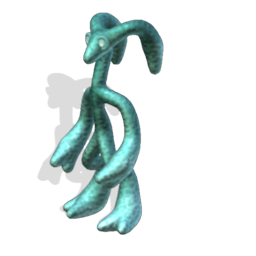 Download

By Benjami
01/13/2021 - 14:39:38
Type: Colonial creature
Rating: 10.71 (Good)
Tags: set: liqoid
Description
Liqoids are creatures made of pure water, held in form by the mysterious power of the Bubble of Liqoids. Since there are no biological functions to their bodies, it is theorized that liqoid consciousness is created and maintained by the Bubble.

Should a liqoid stray too far from the Bubble for an extended period of time, their mind and body will start collapsing until they?re literally just a puddle of water. On the other hand, a liqoid staying in the proximity of the Bubble will be practically invincible and able to shift between states of matter at will.

The power granted by the Bubble and their dependence on it has caused liqoids to develop a protective warrior culture. Although otherwise peaceful, they will fight with the ferocious strength of a tsunami to protect their home. Sometimes literally.


Details
375
DNA points
Diet:
Omnivore
Health:
+0
Sociability


3 / 20

Aggressiveness


1 / 20

Abilities


0 / 15
See creations
User profiles
Enter a profile's name:
Search
Enter the words to search:
Creations
Enter an ID number of a creation or Sporecast:
Compare achievements
Enter the name of two users in order to compare their achievements
Events
Contact us at
Web by Alex Aladren